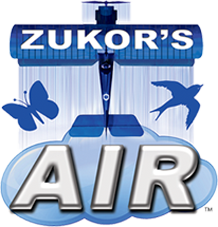 Zukor's Air is flying themed feedback game featuring high-quality aircraft, animals and fantasy creatures. It is designed to appeal to a broad range of people, including all ages of men, women, boys, girls and children.
Zukor's Air has a simple, central focus gameplay in which you fly through rings or at targets for points. The receives continuous "training points" when meeting the event criteria the clinician establishes in the feedback system software and bonus points related to the rings or targets.
Zukor's Air can be easily modified in many ways to fit the clinicians training protocol. The flight environment can be minimal with the flight taking place over beautiful, lightly moving water surrounded by lush clouds. Alternatively, the flight can be over a diverse set of islands or icebergs, with or without ships and with or without other aircraft.
Zukor's Air flight pattern does not follow a pre-established path and is unique every time. It works with all modalities of biofeedback and neurofeedback using between 1 to 16 events. The events can either drive the primary gameplay action of flight accuracy or secondary visual effects such as bubbles, energy sparks, smoke, flames, etc.

Watch Zukor's Air!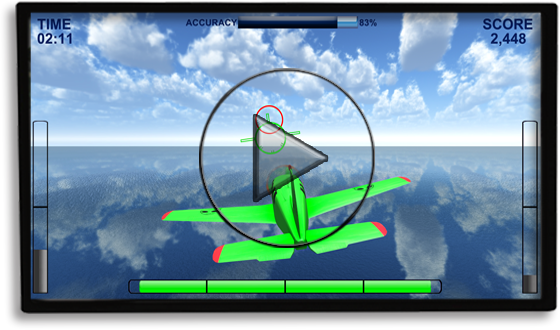 Free Installation Support! Free Training! Free Updates!
" A purple dragon, the Red Baron's triplane, the SR-71 Blackbird and 37 more.
Zukor's Air will appeal to everyone: men, women, boys, girls and children."
Compatible with these world-class systems